What it is like to work as a software quality assurance?
April 23, 2021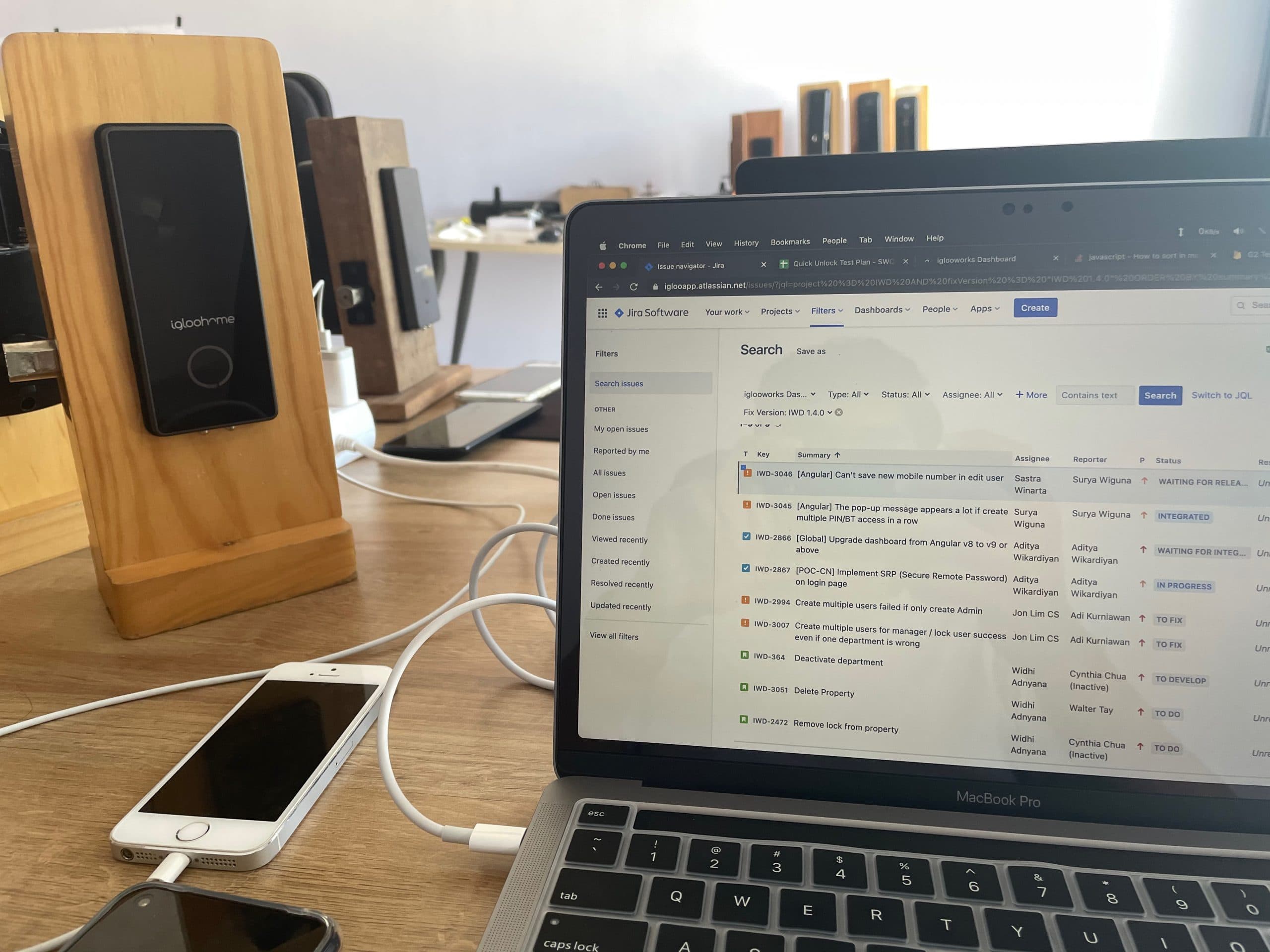 I've been working as a software quality assurance in igloocompany, a smart lock company, for more than 1 year now. I was not really familiar of the title before but I interested in the ecosystem of the smart locks
What is software quality assurance?
A software quality assurance or QA mostly make sure all the softwares that developed by the developers are working fine and the costumers as the end users not facing any bug. In igloocompany, they've build many software such as igloohome mobile app, iglooworks mobile app and dashboard, etc (coming soon project).
What does software QA do?
My flow when working as a software QA is if there's a new feature -> the developers will build it until it ready to test -> the QAs test it -> if found a bug, report it -> until there's no bugs left -> the features release. In short like that, but the interesting part is, when I'm testing the app for example, I also got my hand to test the various type of smart locks from a padlock until locks that installed on the door (mortise, deadbolt, etc). So, I can learn how it works, what the technology that they used to make anything posibble to happen, what's next in the future to improve everything (user experience, battery consumption, seamless integrity, etc).
The skills that needed as a software QA are attention to detail, understand about tech, time management, curiosity. We learn how to manage task, how to find a hidden bugs that may missed by the developers when they build the app because their focus is to make the feature, our focus as QA is to find bugs until we find none and test a new feature before it release.
In almost 5 years I involve in the tech industry from when I was in college until now, I think the Quality Assurance position is a new one. The fast growing of the tech world maybe become one of the reason that position was born.
Are you working as a software QA too? If so, lets tell your experience here.
Other posts