Is website still relevant?
July 13, 2021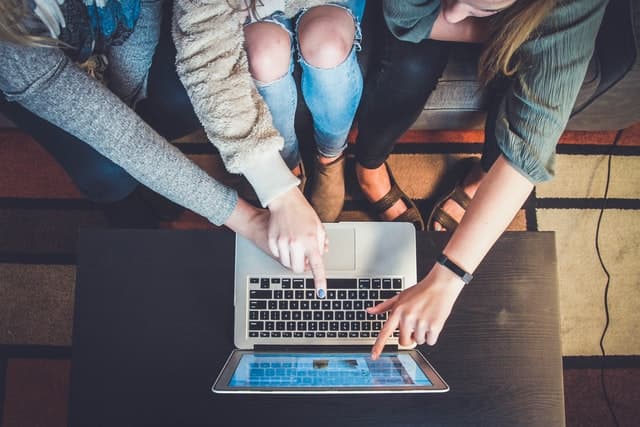 Social media is known for being one of the fastest way to established a digital presence, and its ability to connect with the customers, the usefulness of having a website is a questioned. Why should you pay for building a website when you can make a Facebook page or Instagram account in an evening?
The Internet
It's 2021 and internet has never been the most important thing in the process of daily life. It is the key of modern-day survival, the main point of social interactions, a how-to guide for every problems, and an endless playground for intellectuals and creatives alike to express themselves.
The demand for digital media offers business owners and creatives a great opportunity to easily capture attention from global audiences. The internet is like queen bee and everyone are willing to protect her at any cost in order to stay alive. Try to turn off the wifi on your household and see what happen.
Why Website?
Why should you pay for building a website when you can make a Facebook page or Instagram account in an evening? The answer is simple. Your social platform acts as a funnel to your true home in this digital world; your website. Here are why website is essential for your business or your personal brand.
1. You can tell your story anyhow you want to tell it
Website allow complete control over how your story is narrated through copy-writing, images, illustrations, and videos. The advantage of this is you have a digital space to express and telling your story or your business story. It makes you unique from others. Unlike the uniformity of social media, the creative freedom that a website allow means you get to stand out. Compare to social media where one thing you can control is only your content.
2. Make the most out of your marketing spend
Website allows you to track the movement of your guests. What platforms are your visitors coming from? What do they want? Where do they live? With this analytical data mine, you will able to hone in on your marketing strategy and convert more for less.
3. Get found online
At the time I write this post, there are approximately over 40,000 Google searches are submitted every second. This is opportunity, this represent that having a strong search presence is important in order to make yourself or your business grow and make traffic come to you. But to become appear in the first page of Google search is not easy, especially when your only weapon is social media. However, with a optimized website, you're able to give yourself a fighting chance.
But appear in search result and make someone click your website is the first step, the next one is to convince them to stay to know more and buy your product or service.
4. Increase your credibility
Having a website for your business is to increase your business credibility. There are several other business that offering a similar products or services to yours. One way you can stand out is by having a website that looks good and clearly communicates a quality and reliable information to your customers.
People tend to trust more with a business that have website and clear information. Without a website, people may question your legitimacy as a business. Having a website is an opportunity to make a great first impression and give people comfort that you're a real business.
Final thoughts
The digital world are not waiting for you. You will be left behind if you can't use it well. If you're looking at diving into digital it's important not to skip social media, but remember that it's not the final destination. Social media is a smart and interactive marketing platform designed to hook users into your main hub; your website.
Other posts